2018-2019 STEAM Challenge Winners
STEAM Challenge Winners Announced
The winners of the Wayne State University STEAM Challenge — a pitch competition where interdisciplinary student groups come together to bridge STEM disciplines with the arts, humanities and social sciences — were announced at the STEAM Challenge Final Pitch Competition on March 25. While officials initially planned to award $10,000 to the top winner, $3,000 for the second-place winner and $1,000 for the third-place winner, WSU Provost Keith Whitfield surprised all attendees by adding another $5,000 award, allowing four teams to take home prize money to help turn their ideas into a reality.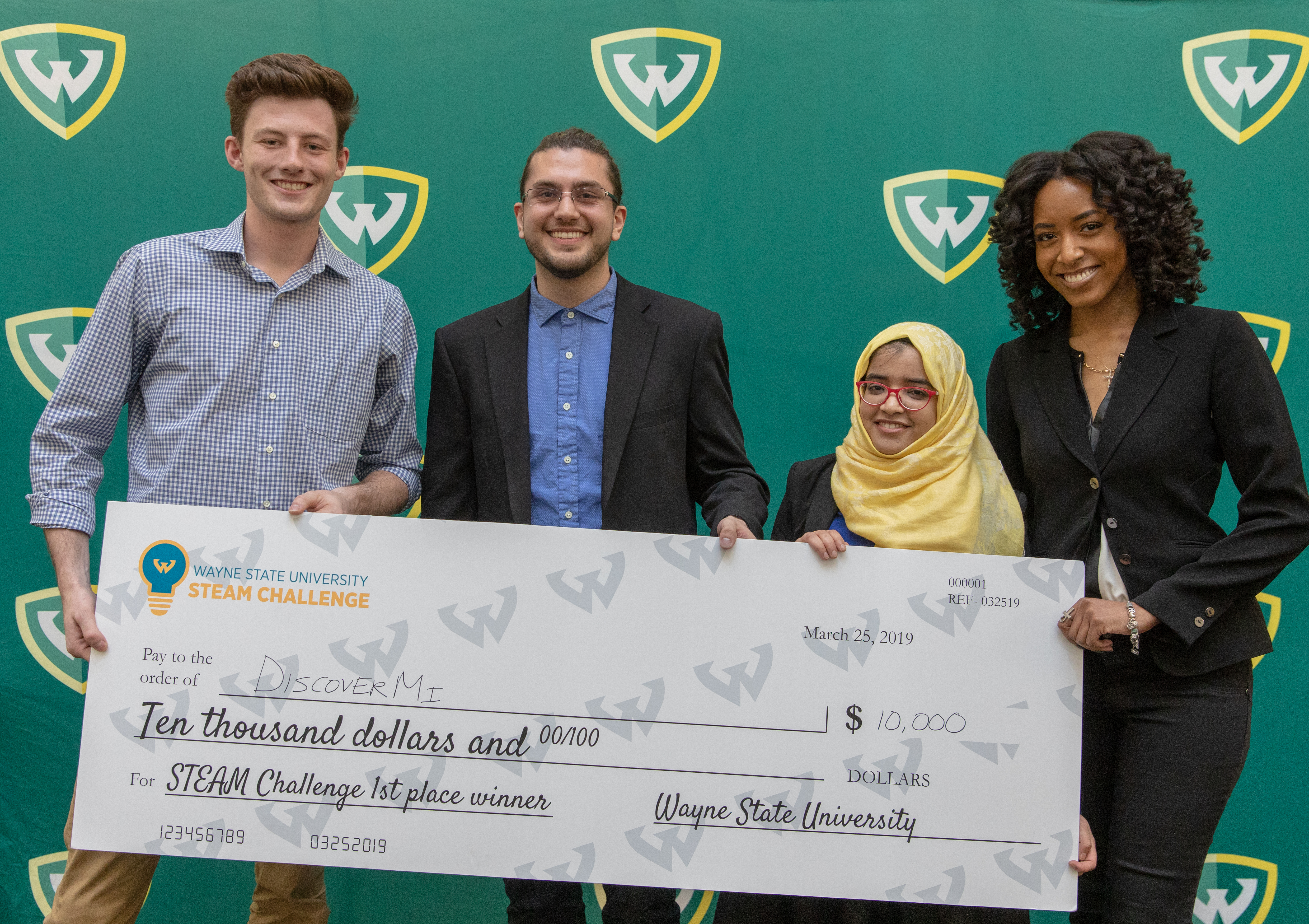 First place, $10,000
DiscoverMi
Malik Mattan – Global Supply Chain Management
Afreen Fatima – Electrical and Biomedical Engineering
Campbell Culling – Graphic Design
Kayla Tripp – Marketing
DiscoverMI challenges the negative stereotypes placed on Detroit by encouraging tourists and locals to explore the city's hidden gems in an augmented reality app that provides users with rewards and challenges that keep them wanting to learn more about the city.
Second place, $5,000
Surgicure Technologies
Nikhil Yedulla – Biological Sciences
Shehr Asghar – Public Health
Rishika Pulvender – Economics
Surgicure's bite block device attempts to energize Detroit hospitals by saving millions of dollars from reduced length of stays and injuries from traditional bite blocks, which can cause skin and dental damage.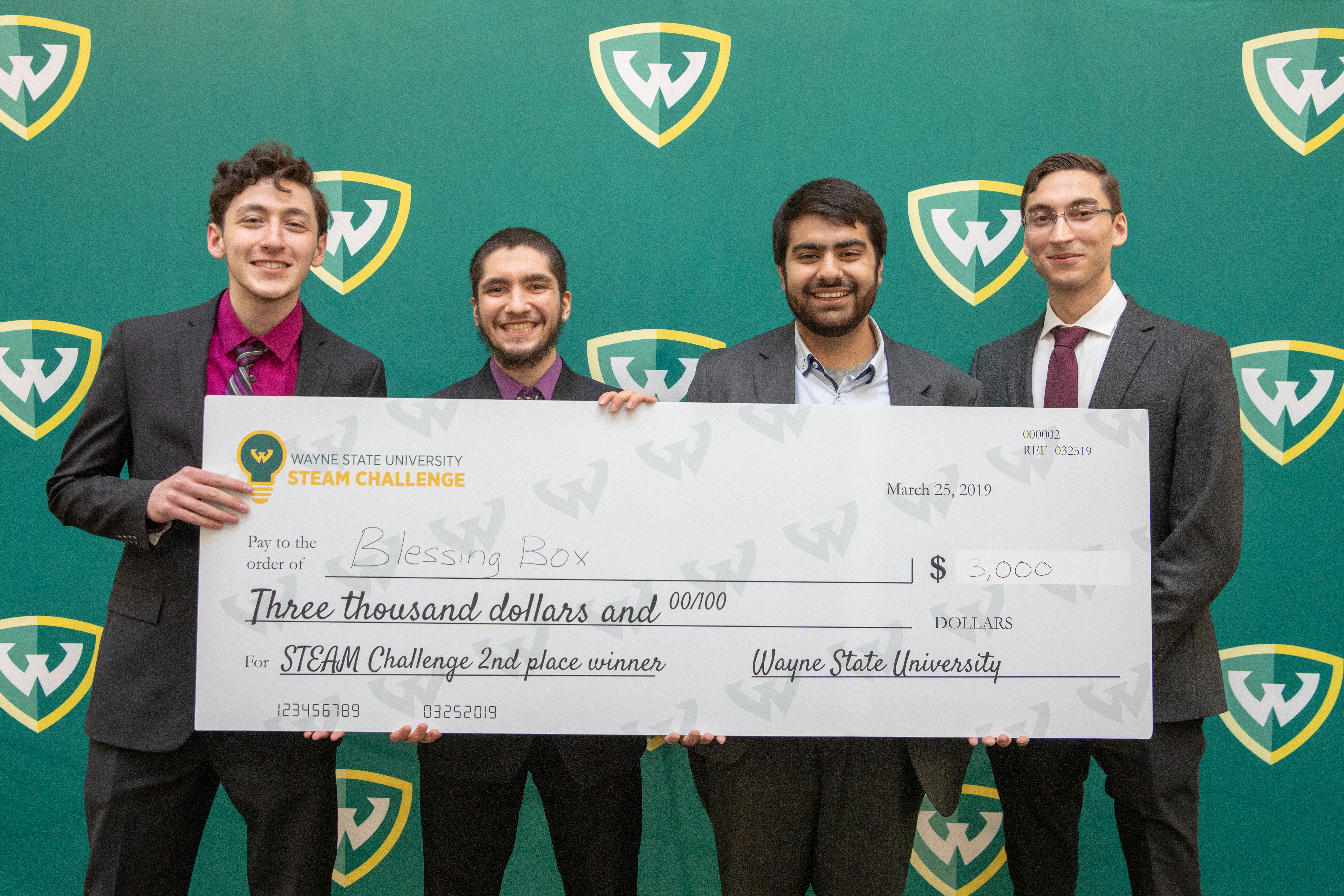 Third place, $3,000
Blessing Box
Obaidah Bitar – Economics
Ramaiz Imran – Civil Engineering
Yusuf Yasarlar – Psychology
Bilal Kawsara – Biochemistry
Blessing Box Detroit's mission is twofold: to relieve hunger within food desert communities by providing 24-hour accessibility to food and to allow anonymity to counter the stigma of food assistance. Their freestanding boxes allow  to take what they need and leave what they can.
Fourth Place, $1,000
Todoolie
Sergio Rodriguez – Biomedical Engineering
Jose Romo-Puerta – Business Management
Armando Arteaga – Computer Science
ToDoolie is an online platform that helps busy people get through their to-do lists by connecting homeowners to a self-curated labor pool of local student helpers ready to assist with everyday projects in metro Detroit and beyond.
Hosted by the University Libraries, this year's top six teams included students from nearly 20 majors making 10-minute pitches to showcase how their ideas best fit the 2018/19 theme of the STEAM Challenge "Energize Detroit: Energizing the city by empowering mental and physical fitness and well-being."